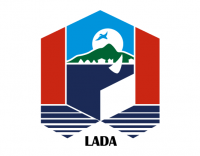 LAUNCHING CEREMONY OF AGRICULTURAL AND FISHERY INTEGRATION PILOT PROJECT AND PRE-LAUNCHING OF AYER HANGAT VILLAGE (AHV) WITH NEW LOOK
Facing the challenges of economic development in Langkawi, Langkawi Development Authority (LADA) and DXN Agro Tech Sdn. Bhd. have established a strategic partnership in implementing the Agricultural and Fishery Integration Pilot Project. The initiative is part of the actions put forward by LADA during the launching of Langkawi Economic Recovery Action Plan, presently known as Langkawi Economy Roadmap (HELANG). This project is also an initiative placed under TERAS – Economic Diversity, New Economic Opportunities Opening Strategy.
The Agricultural and Fishery Integration Pilot Project at Ayer Hangat is executed with an aim to help the socio-economy of Langkawi locals, whose incomes are severely affected due to the spread of COVID-19 pandemic. Besides, it also provides opportunities for the locals who are interested to partake in the field of mushroom cultivation. This indirectly helps alleviate the economic burden shouldered by participants of this programme. In the same session today, two mushroom cultivation houses were handed over to Langkawi community precisely to Langkawi Anggerik Club as well as Kedah State Hawkers and Petty Traders Association (Langkawi Branch). This action is in line with LADA's effort in helping communities affected with the spread of COVID-19 pandemic.
The strategic partnership between LADA and DXN Agro Tech Sdn. Bhd. in executing modern agricultural industry benefits Langkawi community from the following aspects :
Provides training for chosen participants in the oyster mushroom cultivation programme;
Creates new career opportunities for Langkawi residents;
Builds and operates 20 oyster mushroom as well as other mushroom species houses;
Builds and operates two tilapia and marble (sand) goby ponds;
Builds and operates two hydroponic vegetable cultivation projects; and
Creates new agrotourism in Langkawi.
Furthermore, such partnership will also directly impact the community by offering career opportunities to 90 locals. This begins in the first phase with the hiring of 40 employees at Ayer Hangat Village (AHV) and 10 more at Mushroom Village. Accordingly, 40 job opportunities will be offered in the second phase of Mushroom Village enterprise. Langkawi community is deemed capable of generating positive income and is expected to obtain net income of up until RM2,400.00 per month for one mushroom house.
In effort to diversify the economy and income of Langkawi community, LADA is convinced that the creation of agrotourism industry in Langkawi will help improve the local economic wellbeing. Consequently, it will also branch out the community's sources of income without continuously depending on tourism industry alone. This is because the industry may take a long time to recover and become stable in the nearest future due to the global issue of COVID-19 pandemic.
Corporate Services Unit
Langkawi Development Authority (LADA)
15 July 2020